During my vacation in Florida I had the opportunity to challenge my status quo in my business. I thought about the things I do really well as a real estate agent and what I don't do so well.   I decided what I'm going to do better and what I'm going to delete or delegate. I believe you can generally increase your business by focusing on the things you are successful at and doing those things a little bit better or doing more of those things.

My market report and newsletter are things I've been doing for many years and it's a big lead generation tool for me. It's something that demonstrates my competence, credibility and level of expertise and authority in my market. I actually just revamped it because I wanted to make it better, even though it was already working. I looked at what I could do differently and changed it up. I sent it out to over 3000 people and got rave reviews! There are still a few tweaks that I want to make in it, but I got really good feedback. I kind of did a deep dive, as Shelby would say.
To challenge myself and my status quo, I've outsourced a fair number of things and hired an assistant. In Florida, I closed on two transactions and then had a closing when I got back. I was able to give up some control on many aspects in my business while on vacation. I still focus on the core things and working directly with clients and the relationships, but a lot of the transactional things and other details in my business are handled with my assistant. I've delegated to my assistant, which has been very helpful for me to free up time so I can work on my business. This is something that I'm doing really well in my business.

Another thing that we've been doing is focusing on Real Estate System Secrets and the things we do well and what we want to do differently. We've received quite a bit of feedback from agents. Even though we have the Online Academy and Steps to Success program, some agents don't have the skills or interest to replicate some of that information I put out there. So, many agents ask if we can do some of this for them. We recently took a step back and we've thought about that.

We decided we are going to do a Done for You Program. We're currently trying to figure out what the core fundamentals would be and what we would offer so we could make you successful. It's been really good for Shelby and me to take a step back and look at our status quo with Real Estate System Secrets and figure out ways that we can add more value to agents and to things a little bit differently. We want to help you align with those dream clients. We want to help you improve and make a bigger impact. This Done for You Program could really help you and other agents.

If you go through your status quo and say, "I don't do a good job of marketing or I could do a better job", perhaps you want to reach out to us and we can talk about the things that we're going to offer. Find out what it may look like in your business. It's a great time to be challenging yourself, your status quo and finding out what you could do better in your business.

**To get on the waitlist and get notified when we're going to launch our Done for You Program click here!
How Can I Help You With Your Real Estate Agent Marketing?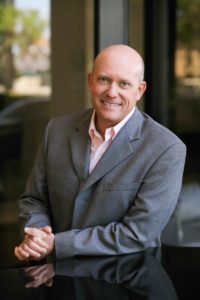 Let Us Help You Take Your Business to the Next Level…
If you are ready to take your business to the next level and get Chris & Shelby's solutions to your real estate challenges in your market, find out more about Real Estate System Secrets offerings or to receive our marketing tips, sign up using these links below:
RealEstateSystemSecrets.com/Apply
Sign Up For Our Emails With Marketing Tips HERE
See more info at: www.RealEstateSecretSystemsForAgents.com