Guerilla marketing can help you in your real estate business to attract your dream clients. It even helped market my business on the CNN news channel.

Back when I lived in Dallas, I had started a billboard business with a friend. We were buying and building billboards and real estate under billboards. We had a couple that were not getting leased so we tried to think outside the box of what we could do to incorporate guerilla marketing.

Since it was around Halloween, I ordered two gorilla suits and put them up on the billboards. On my board the gorilla was waving to oncoming traffic.
On my partners, we had a parachute draping from the billboard with the gorilla in the parachute hanging from the board because his client was a skydiving company. We also had our 'Advertise here' vinyl up on the board.

The next day my partner told me, "I got a voicemail from Channel 7 News here and they want a statement. There was a big traffic jam. People were looking at the board. They are taking the gorilla and parachute down. Somebody called 911 and said some person jumped out of an airplane with a parachute and a gorilla suit and are stuck on the billboard."

While we were scared to be sued, we were excited because the guerilla marketing that we were doing was working. We had people paying attention to our billboard. As real estate agents, that's another thing we want to do, stand out and differentiate ourselves in different ways and attract attention.

I called my partner and told him to call the gal at the news and tell her that we're doing guerilla marketing and it's a jungle out there. It ended up being on the news that night for a 2 minute and 40 second piece.

The next day CNN was playing our story every 30 minutes. It showed our billboard, our 800 number and our whole news story. We ended up getting calls on the board and got it leased. We were attracting people that wanted to do business.

I'm telling you this story because you need to think about what things you can do to differentiate yourself in your market. You need to think about what you can do in your market to stand out.

You are competing against hundreds or thousands of other agents in your market. Your story, your lifestyle photos, your passion, the areas you overlap with your affluent dream clients, showing up at charity auctions and volunteering will all differentiate you. It doesn't have to be crazy like buying gorilla suits. You can update your headshot, lifestyles videos, introductory videos, etc.

Incorporating guerilla marketing can help you bring in those clients you are looking for. Go out there and do something different. Try something new today.
How Can I Help You With Your Real Estate Agent Marketing?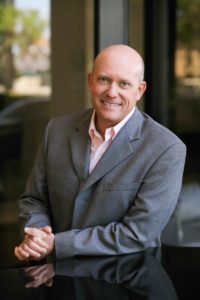 Let Us Help You Take Your Business to the Next Level…
If are ready to take your business to the next level and get Chris & Shelby's solutions to your real estate challenges in your market, or to find out more about Real Estate System Secrets offerings, schedule a free coaching call using this link:
RealEstateSystemSecrets.com/Apply
See more info at: www.RealEstateSecretSystemsForAgents.com