Lately, the market has been maintaining price points and transactions, but it seems like with inventory levels reduced, there's a lot of interest in the listings, which means there are good opportunities for us as agents. Think about the things that you're doing now, and the things you can be doing once COVID-19 has fizzled out. Last week I talked about why I chose to be a real estate agent and asked you to reflect on why you chose real estate as well. 
Once you have thought about what you can be doing differently to serve your clients at the highest level, then you're why as a real estate agent will be accomplished. Dig deep and think about how you're going to market yourself. Ask yourself, where are the holes in your strategy? What are the things that you need to find the resources to combat your lack of skills, ability, time, or patience? How are you going to be changing the way you've been doing business? Sometimes it can be really helpful for you to look at your strengths and how you can double down on those.
Once I took advantage of technology, the internet, social media, everything changed. I had more time and patience to do my job efficiently. If there's something I have learned during our time in quarantine, it's that more and more of our clients are leveraging the internet. For Instance, I have created dozens of virtual tours and 3D showings, so that my buyers can still feel like they are walking through their home. These showings are able to occur because of technology and the convenience of the internet.
In this day in age, the internet is really a utility, just like water, electricity, and natural gas. It has allowed our world to change for the better during these challenging times. If you're not changing with the world around us, if you're not adapting, if you're not leveraging the internet as a significant tool, then you've got a big gap in your marketing strategy. Work towards building those relationships in person as well as online. 
I would really challenge you to explore new opportunities and new ways of doing business. It's what our niche marketing program and our done for you program is all about, learning new ways to market yourself. If this sounds like something of interest to you, then click on one of the links below!
How Can I Help You With Your Real Estate Agent Marketing?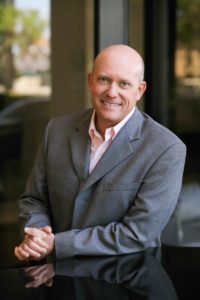 Let Us Help You Take Your Business to the Next Level…
If you are ready to take your business to the next level and get Chris & Shelby's solutions to your real estate challenges in your market, find out more about Real Estate System Secrets offerings or to receive our marketing tips, sign up using these links below:
RealEstateSystemSecrets.com/Apply
Sign Up For Our Emails With Marketing Tips HERE
See more info at: www.RealEstateSecretSystemsForAgents.com