Going the extra mile for your clients can be hard sometimes. But you stand out by being the agent who does things other agents can't be bothered to do.
I recently had to go above and beyond when I got a new listing recently that was a riverfront home. The seller told me the home had fishing rights. Fantastic! That's a valuable asset and a great amenity when marketing the home. I want to make sure I can sell the home at the highest possible price, right?
So I asked the client to get me a copy of the entitlement. That's when he told me he doesn't have anything… It's just always been that way…
I then heard from a well-respected person in the real estate community that the homes in that development actually didn't have any fishing rights. I asked other homeowners who were selling homes nearby if they had the legal documentation to prove the fishing rights and nobody could give me a straight answer. 
Now, I want to make sure I do everything with ethics and integrity and I certainly don't want any legal issues.  I don't ever want to be called into court or anything like that because we misrepresented fishing rights on a riverfront home. So I found an attorney and got him some information and he started looking at that.
And then I started digging in public records online on the county website. I had to pay some money to get access to the records and I had to go through the subdivision plat map and original declarations and covenants about the legal entitlements for the fishing rights. And I found them!
None of that was easy or fun, but it was what I needed to do to serve my client at the highest level. It meant we could now justify the higher price point because the riverfront home actually did have the fishing rights.
Clearly there were other homes in that subdivision being sold where real estate agents had NOT done all this research and before me no one had any actual legal proof that these homes had fishing rights!
The way you stand out as a real estate agent, especially to your affluent dream clients is by going above and beyond. Help them, solve their problems, protect them when necessary and do more than other real estate agents who can't be bothered because it's too hard. Differentiate yourself as a top real estate agent who only serves their clients at the highest level and you will attract dream clients to contact you!
How Can I Help You With Your Real Estate Agent Marketing?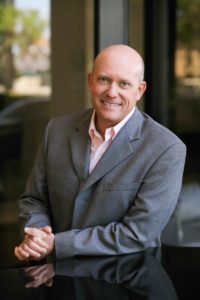 Let Us Help You Take Your Business to the Next Level…
If are ready to take your business to the next level and get Chris & Shelby's solutions to your real estate challenges in your market, or to find out more about Real Estate System Secrets offerings, schedule a free coaching call using this link:
RealEstateSystemSecrets.com/Apply
See more info at: www.RealEstateSecretSystemsForAgents.com