You can leverage your level of expertise and prove up front your level of competency as a real estate agent. 

Show your knowledge about the real estate industry, community, market and all the different things that go into that by demonstrating to prospective clients what it might look like to work with you by using a market report, newsletter, lifestyle videos, writing articles, blog posts, etc. 

Prospective clients will feel like they already know you by your content. 
You may not know what to write or post but you have a wealth of knowledge that the general public has no knowledge about. So think of the things that you're already saying every single day and how you can give them a little piece of you. 

Educate them on your community, on the real estate world and on the things that you are already an expert in. They don't know the process of buying a home, the process of selling the home and where the pitfalls might be. They don't know as a buyer, all the things about the community that you can help educate them on. 

As you're driving around, you do this anyway. Think about the times you are in a car with a client and they say, "Oh, that's the elementary school." Then you tell them a story about the school. 

A good marketing strategy is getting these prospective clients to know, like and trust you.

Make a very small investment or give them something for free that they can access and get to know you and see that you're an authority in your real estate market. You are somebody that might be an option for them as a future real estate agent. 

Start to publish premium content and look for different marketing strategies. 

Think about the times you are purchasing something and how you got to that point where you're making that decision to purchase it. If you work backwards from that, you will unravel interesting strategies that you can also use in your real estate business. 

All these things can help you land those prospective clients. They will know you and trust you and think you are an expert in your market. Get out there today and create this content to help bring in those clients!
How Can I Help You With Your Real Estate Agent Marketing?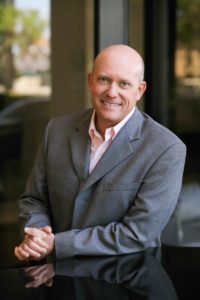 Let Us Help You Take Your Business to the Next Level…
If are ready to take your business to the next level and get Chris & Shelby's solutions to your real estate challenges in your market, or to find out more about Real Estate System Secrets offerings, schedule a free coaching call using this link:
RealEstateSystemSecrets.com/Apply
See more info at: www.RealEstateSecretSystemsForAgents.com