You can learn so much by attending conferences and programs in the real estate business. You may even find that million dollar tip you have been missing out on. 

Are you investing time, effort, and money in yourself? Are you stepping outside of your comfort zone and learning new ideas? This is what you need to be doing to start bringing in those affluent clients. Ask yourself how you can make your time the most efficient.

My radar is generally up around things that will be under the category of lead generation and lead conversion. Those are two of the most biggest challenges that all real estate agents have. Lead generation and lead conversion can help generate additional business and increment business to get affluent clients to contact you. 

I don't focus on lead generation in the form of outbound soliciting. As you may know, I don't do cold calling or door knocking or any of that stuff. But you can learn other forms of lead generation!

Before these conferences, I would suggest to research the speaker and follow up with them after. Understand a little bit about their content, what they're going to teach and your takeaways from it. I like to say, "Take what you like and leave the rest." Go to events, listen and network. Come up with a list of questions to ask. Find out what other agents are doing in their markets and what you can take away from the successes they have had. 

There are things that you can implement in your business. You can have a reputation that precedes you. People will want to do business with you, to know, like and trust you by some of your accomplishments.

Think about the marketing in the real estate business. You are the product and you are the service. You're the one who gets to decide what you're going to do, what you're going to offer as a product and a service and how you're going to differentiate yourself. You can be very successful, serve your clients at the highest level and be one of the top agents that gets to attract affluent clients.

If you're doing the things that I teach in the steps to success and the Real Estate System Secrets, in our online academy and one on one coaching, then what you'll find is that you'll differentiate yourself. You'll be unique in your market, not average. You'll stand out and differentiate yourself by providing valuable content.

You will find that investing yourself will be very beneficial for you. You have so much more you can learn. Try to stand out and be different to draw in those dream clients!
How Can I Help You With Your Real Estate Agent Marketing?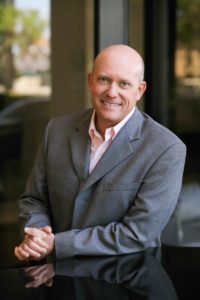 Let Us Help You Take Your Business to the Next Level…
If are ready to take your business to the next level and get Chris & Shelby's solutions to your real estate challenges in your market, or to find out more about Real Estate System Secrets offerings, schedule a free coaching call using this link:
RealEstateSystemSecrets.com/Apply
See more info at: www.RealEstateSecretSystemsForAgents.com