I'm pretty sure most people think I'm a little crazy when I tell them my favorite way to get my exercise in the winter is to get up at 5AM when it's 15F outside and skin up the mountain… Skinning up (if you don't know) is basically taking some specialized skis and walking up to the top of the mountain, going through these beautiful trails and then skiing back down.
It's absolutely amazing because it's so peaceful but at the same time I'm getting a good workout in and I get to enjoy awesome views.
And once I explain it to people I often get people saying they'd love to join or try that once and I always invite them to come out with me! …but very few of them ever actually show up.
Why is that? Why is the same thing true in our real estate business? I think a lot of it is fear of the unknown. It's something unfamiliar so they're not sure where they're going, how steep it'll be, how hard it is, how far it is. There's lots of danger in their mind so then they just don't even try it.
And I see the same thing with real estate agents. Publishing content or marketing yourself is scary and it makes people nervous or anxious because it's the unknown. But just like with skinning up the mountain, the results are so totally worth it once you dare to take that first step and get going! The views from the top are just fantastic and I wouldn't want you to miss out on that because of fear…
So don't be afraid to try something new, even if it's hard. Because what you get in return for all your hard work is so much better than sitting around in fear.
And if you need any help, guidance or just a little push to get started and take the first step, don't hesitate to reach out and contact us!
How Can I Help You With Your Real Estate Agent Marketing?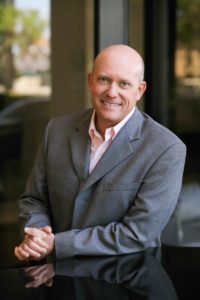 Let Us Help You Take Your Business to the Next Level…
If you are ready to take your business to the next level and get Chris & Shelby's solutions to your real estate challenges in your market, find out more about Real Estate System Secrets offerings or to receive our marketing tips, sign up using these links below:
RealEstateSystemSecrets.com/Apply
Sign Up For Our Emails With Marketing Tips HERE
See more info at: www.RealEstateSecretSystemsForAgents.com