I have found that it's in your favor to work with clients that share your passions and interests. Not only will it allow you to connect with your clients, but it will also help you to align with your dream clients. For instance, I really enjoy being outdoors and I love to spend my time fly fishing in the summer.  I invited seven guys into town for a fly fishing trip down the Gunnison Gorge.  Half of them are either family, or a friend from college and the rest are my clients. I'm intentionally mixing the people from my personal life with my clientele. You may be asking yourself, how am I able to do that and why am I able to do that? 
It's because we all share a similar interest; fly fishing and the mountain lifestyle. Some of them know of each other, but not all of them have met before. You may be wondering if I'm worried or concerned that they may not get along, but I am a genuine guy so I surround myself with like-minded people and I try to do the same with the clients I work with. Would you be able to select a few of your clients that could be spending a couple of days together fly fishing, or doing something fun together and all having a great time? Whoever you are and whatever your hobbies may be, you can align with the dream clients that you want to do business with who share your hobbies or interests. Identify your passions and figure out how you can get plugged into your market or your community to attract the dream clients that you want to do business with.
This morning I was with a client on his ranch outside of town and ironically, he just got back from floating down into the Gunnison Gorge on a fly fishing trip. We were talking and he couldn't stop telling me how great it was. We were bonding and aligning around something that is of interest to both of us. This connection makes your relationship with your clients stronger and more authentic. Getting up every day and being a real estate agent is so much more enjoyable because I'm doing business with people that I enjoy being around. They are clients, who can become a friend. Obviously not everybody that I do transactions with fly fishes. I don't want to mislead you into thinking that those are the only people I serve when orchestrating business in the real estate world, but it's one aspect of who I am as a person that I enjoy sharing with my clients. 
When I'm doing business, Fly fishing is something I'm knowledgeable about and passionate about, so I strive to associate with people who also enjoy fly fishing. My expertise within fishing contributes to my ability to represent real estate on a riverfront ranch that has two miles of the pristine Gunnison river running through it. My experiences from being on a variety of different rivers and being in a fish environment overall, ultimately allow me to establish why a property on a river is considered a luxury property or not, as well as, why a river is considered pristine or not. I can compare and contrast other properties and decide which one will list at the highest price and why. This is all part of the level of service, but more importantly, the level of expertise that I can represent and essentially provide for a client. 
So your challenge is to think of your passions and your interests. It doesn't matter if you like to run, ride a bike, take yoga classes, you're intrigued by architecture, a quilter, a photographer, an environmentalist, an artist, or if you have family members that have suffered from a disease like Alzheimer's and you want to be involved in that. Whatever the thing is in your life that you're really interested in, take it and run with it. You need to think about where you can be plugged into your target market in order to attract the dream clients that have similar interests or organizations that you're a part of. How can you be doing the things that you love to do, and also be mixing that with your real estate business? Focus on what you can be doing to combine your lifestyle and your passions with the things that you care about.

How can you start creating content around those passions? Think about events, festivals, organizations, or fundraisers that you can be a voice for. This will speak volumes to your clients and you will be heard when they look you up in the digital space. I've always said that I feel like I'm living the dream because I get to live in the market that I want to live in and I get to do business with people that I want to do business with. I want you to be living the dream too and I want your real estate business to not feel like a chore every morning. If you aren't there yet in your real estate business, reach out to us so you can be living the dream in your business. 
How Can I Help You With Your Real Estate Agent Marketing?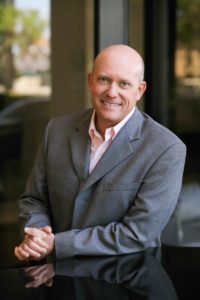 Let Us Help You Take Your Business to the Next Level…
If you are ready to take your business to the next level and get Chris & Shelby's solutions to your real estate challenges in your market, find out more about Real Estate System Secrets offerings or to receive our marketing tips, sign up using these links below:
RealEstateSystemSecrets.com/Apply
Sign Up For Our Emails With Marketing Tips HERE
See more info at: www.RealEstateSecretSystemsForAgents.com