Are you adding value in your real estate business? What's your value proposition as a real estate agent in your market? Ensure that you're justly compensated for your services to your clients. Obviously, real estate agents don't get compensated until there's a transaction and lots of work effort and work product that you've put in. Sometimes those clients back out or use a different agent. 

You still need to demonstrate your value and value proposition. Remember, your reputation proceeds you as a real estate agent. I had a sales manager that once said, "If you just show up, you're going to do better and perform better than 50% of the world." So are you showing up in your real estate agent business? Are you taking this seriously? 
There's probably going to be people that are going to challenge you to justify your existence and your services. Make sure you are demonstrating to your clients when you do stuff on their behalf. Are you preparing their home before a walk through? Are you turning on the lights, opening the shades or turning on the fireplace? That's time and effort you're putting in and can help with a great first impression from the other agent and buyer. Notify the seller if there's a showing, what you're doing to prepare their home or if you are turning everything off in their home after the showing. Keep them updated. Communication is KEY.

Dig down and do your homework. Is there a building permit for the home when it was constructed? Can you add a third garage? What are the restrictions? Know these things for your market and for your client. Be informative and show competence in your market. Be able to answer those questions that buyers and sellers are going to ask. 

Justify the commission rates, whatever those numbers are in your market that you're earning to close up a transaction. Think about the things that you're doing and document it. Provide value to your clients whether it may be printing an ad in the local newspaper, video tour or creating a Facebook ad. Anything that takes time and effort and money for you should be shown to the buyer or seller. This helps justify your existence and improves your relationship you have with your clients. 

So, are you doing all the things that you can do to earn your compensation? Start adding value and prove to your clients that you deserve it!
How Can I Help You With Your Real Estate Agent Marketing?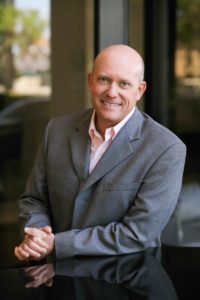 Let Us Help You Take Your Business to the Next Level…
If you are ready to take your business to the next level and get Chris & Shelby's solutions to your real estate challenges in your market, find out more about Real Estate System Secrets offerings or to receive our marketing tips, sign up using these links below:
RealEstateSystemSecrets.com/Apply
Sign Up For Our Emails With Marketing Tips HERE
See more info at: www.RealEstateSecretSystemsForAgents.com