Did you know that you can merge your passion and your real estate business? The other day I had the opportunity to fish with a client on a beautiful stretch of the East River. I got to be out there in that environment and to do something I really love doing. I spent time and built a relationship with a client also.

It's so important for you to align with your dream clients and align with them around the passion that you have and the things that you enjoy doing regardless of what that is. You could be into yoga, running, photography, whatever it may be. There are so many different ways that you can leverage your interests and be involved with clients and to align with them. You can build those relationships around your passion and their passions.
Get plugged into your community and build your reputation around your passion and leverage that. Think about the ways that you can find community organizations where you can use your talents, skills and energy to give back at. Find a win-win scenario where you are doing something that you really enjoy, leveraging a passion and you're making an impact in the community. For example, I participate in the Caddis Cup, which is a fundraiser for the land trust here. It's a fly-fishing tournament and that's one of my passions.

It won't feel like work to you if you are doing something you're passionate about. So, think about what your passion is, what you can do to differentiate yourself and how you can leverage all of that. Publish premium content around your passion in your community. Publish what you know about. Then you will attract your dream clients that you want to work with and want to work with YOU. They will find you through those commonalities and what you are sharing. Start merging your passions today and get out there and do what you love!
How Can I Help You With Your Real Estate Agent Marketing?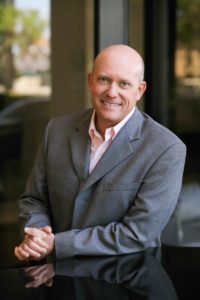 Let Us Help You Take Your Business to the Next Level…
If you are ready to take your business to the next level and get Chris & Shelby's solutions to your real estate challenges in your market, find out more about Real Estate System Secrets offerings or to receive our marketing tips, sign up using these links below:
RealEstateSystemSecrets.com/Apply
Sign Up For Our Emails With Marketing Tips HERE
See more info at: www.RealEstateSecretSystemsForAgents.com