Creating premium content that provides information on top schools in your luxury market is one of the best ways to get your affluent clients attention!
So, are you publishing content about private schools in your area to serve your clients at the highest level and demonstrate your knowledge and expertise? If your answer is no, that needs to change.
I recently received the 2019 Denver Top Private Schools Guide and I thought it was such a fantastic example of how you can repurpose content as a real estate agent. I'm almost certain that wherever your dream clients are there will be some publication on the top schools for that area.
All you need to do is take that information and reuse it! I'm not saying you should plagiarize. Definitely put the information into your own words and reference back to the original document if necessary. But creating the content isn't nearly as much work as you think! And you can reuse this information in a ton of different ways.
I always save a bit of text in the Notes section in my phone so that I can easily copy and paste that information into text messages or emails when clients ask me about this topic. Having the information ready at my fingertips means I can answer promptly and quickly while making me seem like the expert. 
You can also use this information and write a blog post about it and then share that blog post on your social media or send it to other clients. Providing prospective clients with quality, valuable content and information they actually want will differentiate you!
Demonstrate that you are the authority and expert in your area by providing detailed information on the pros and cons of certain schools. You can give information on class sizes, sports programs, arts programs, community involvement, and most importantly, proximity to certain neighborhoods.
You could also create valuable content where you align yourself with luminaries in your community by making videos where you interview the dean or admissions advisor or higher education counselor.
Think about the information that your clients want and have it ready so you can give it to them before they even need to ask. Then repurpose this content and market yourself as an expert so your clients will trust you before they meet you!
(I talked about this topic at length in a Facebook Live video I did about a month ago. You can watch that here if you'd like more information!)
How Can I Help You With Your Real Estate Agent Marketing?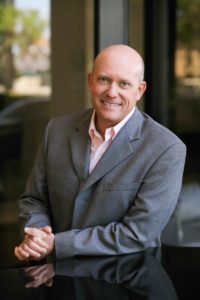 Let Us Help You Take Your Business to the Next Level…
If are ready to take your business to the next level and get Chris & Shelby's solutions to your real estate challenges in your market, or to find out more about Real Estate System Secrets offerings, schedule a free coaching call using this link:
RealEstateSystemSecrets.com/Apply
See more info at: www.RealEstateSecretSystemsForAgents.com