I'm not here to help you improve outbound soliciting or cold calling. That's not what I believe in and it's not what I coach about. I'm here to help you in your business so you can grow your business. 

I've received a lot of feedback from agents that say, "Hey, your training and coaching is a little bit different than what we're seeing in other places," and that's exactly the point. After spending 25 years in technology sales, sales management and being an entrepreneur, I became a real estate agent and built this new business.

One of the things that I do different in my business is that I build it on attraction and don't do outbound soliciting. It doesn't mean that lead generation is not important. I spent the majority of my career in sales and sales management, so I absolutely understand the purpose and the benefit of sales. 

I just don't believe if you're trying to attract affluent clients that cold calling and soliciting is the way to do that. Instead, what I teach is how to be an expert and credible authority and to demonstrate your confidence so you're attracting those people both online and offline.

In your business, the question that I have for you is, what are the things that you need to work on? 

As I might have said before in some trainings, our statistics show that about 70% of the agents that we contact and work with who are coming to us, tell us that 70% of their challenges are either lead generation or consistency. So I'd ask you, look into your business. What is it that you need to be doing? Fill that void. 

In my business, I've noticed that there's a specific area that I'm not doing enough business in, and there's a lot of affluent home owners in that specific area. So I'm going to put plans in place that will help attract additional clients in that specific area. I'll probably go a little bit overboard on generating content that's aligning myself with those dream clients that I want to attract. 

That's how I'm going to make some changes in my business in the next 12 months. Look at what changes your business needs. Make a change TODAY for the better!
How Can I Help You With Your Real Estate Agent Marketing?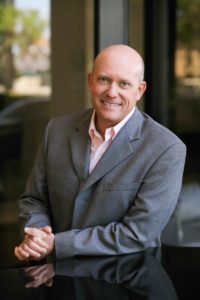 Let Us Help You Take Your Business to the Next Level…
If are ready to take your business to the next level and get Chris & Shelby's solutions to your real estate challenges in your market, or to find out more about Real Estate System Secrets offerings, schedule a free coaching call using this link:
RealEstateSystemSecrets.com/Apply
See more info at: www.RealEstateSecretSystemsForAgents.com