Are you stuck? Not really know where to start? Well, you found the right blog!
Creating and repurposing content for your Real Estate Agent Business does not have to be complicated. I have found many efficient ways to do this and made it easy for myself. I thought I would share some of the things that I do to make it a little easier on you!
Start out with voice recording. Voice record yourself in your car, while you are working out, getting ready in the morning. You can record yourself while you are doing many things to save time. Multitasking is your friend. Film yourself on your Iphone or smartphone. This is something you can do while you're driving (get a phone holder and still pay attention to the road!). You can also do this while you are out enjoying your passions. Fishing, hiking, at events, whatever it may be. I got a lapel mic and tripod off Amazon. Pretty easy and cheap!
Next all you have to do is send the audio or video file to Temi or Rev.com – This is a transcription service. It will repurpose this content into text form. Now use these text files for your blog posts, Facebook and Instagram posts & emails. Repurpose them to fit each post. Finish each blog post with a paragraph of who you are and how you could help with someone's real estate needs. Make quote cards with top quotes from the transcription and include them on your website 2 – 3 times a week. You can also edit your videos and upload them to your Facebook, Facebook live, Youtube or Embed them into your blogs. Create a watermark logo and add to the bottom of your video as a marketing tool as well.
If you'd like more info on specifics or you don't want to create and repurpose the content, reach out to me. We have a service that can help you or do it for you for your real estate agent business. If you're interested in our Done For You Program and would like on our waitlist, Click Here! 
How Can I Help You With Your Real Estate Agent Marketing?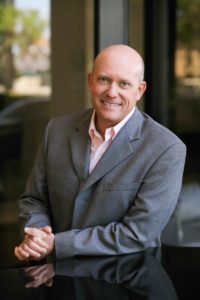 Let Us Help You Take Your Business to the Next Level…
If you are ready to take your business to the next level and get Chris & Shelby's solutions to your real estate challenges in your market, find out more about Real Estate System Secrets offerings or to receive our marketing tips, sign up using these links below:
RealEstateSystemSecrets.com/Apply
Sign Up For Our Emails With Marketing Tips HERE
See more info at: www.RealEstateSecretSystemsForAgents.com