It's super important to reflect on the transactions that you've done in the past and pinpoint how you earned that business, to begin with. The national association of realtors tells us that for every client that we generate, we should focus on adding another two to three incremental clients to that list of clients that we are already nurturing. At the beginning of my real estate career, I'd been struggling quite a bit. I had just started generating my market report and newsletter content when I got a call. It was from a luxury homeowner, so I was very excited. 
I met with this client and presented the couple with a property evaluation report. I went through all the details and explained what I believed to be the predicted price of their home. They were very impressed with my property evaluation and it was the key to my success because I was able to attract additional sellers, but more importantly similar buyers. 
They introduced me to another couple who was looking for a home with the same price range as well as a similar style. This illustrates why it's in your best interest and your client's best interest, to create informative information that they will appreciate. Generate content that has a strong appeal. This will help you grow your list and shine a positive light on your reputation as an agent in your community. 
If you keep in touch with the people you do business with and continue to maintain a relationship with them, good things will happen. I want to stress that leveraging your network and your email distribution list can really help you benefit. Publishing a market report and creating a system for a property evaluation report can be time-consuming, especially during the summer season. Don't hesitate to reach out, we're happy to guide you to success!
How Can I Help You With Your Real Estate Agent Marketing?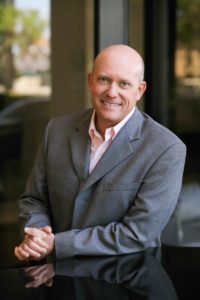 Let Us Help You Take Your Business to the Next Level…
If you are ready to take your business to the next level and get Chris & Shelby's solutions to your real estate challenges in your market, find out more about Real Estate System Secrets offerings or to receive our marketing tips, sign up using these links below:
RealEstateSystemSecrets.com/Apply
Sign Up For Our Emails With Marketing Tips HERE
See more info at: www.RealEstateSecretSystemsForAgents.com