Have you ever looked yourself up on the internet? If not, give it a try and see what the results are. Are you showing up in your real estate business? Because if you're not, you're missing out on clients.
National Association of Realtor statistics tell us that people search for real estate agents online now more than ever. The real estate business is now online AND offline. We are still in the relationship business and there's plenty of real estate stuff we have to do offline. But if you're not doing any real estate marketing and you're not even showing up you're not attracting clients to contact you.
I had a coaching call with a real estate agent recently and as I generally do I did some research on them to see what the agent's digital footprint was like.
I found that this agent wasn't showing up in their market. They didn't have a realtor.com profile page. They didn't have a Facebook page. I found their county's realtor website with the agent's name on it. But the image was a grayed out picture and there wasn't any information in the About Me section.
There was nothing on the internet that would make a potential client say, "Oh, I want to do business with this real estate agent." And that's our goal! We're trying to differentiate ourselves and demonstrate our abilities and expertise online so that when people search for us they will say, "Yes, THAT is the real estate agent I want!" 
So that's my challenge to you. Look at your profiles on the various websites available. Create profiles if you don't have any. Add information about who you are and why you're different and demonstrate your knowledge.
Maybe you're reading this and thinking, "I have all the profiles. People can find me no problem." But when was the last time you updated those profiles? Is all the information current? Add certifications or awards you've gotten, new testimonials, lifestyle changes that might align you with new prospective clients.
The good news is, once you've done it for one profile you can simply copy and apply it to all the other ones. I promise you it's not as hard or time consuming as you might think!
I know one thing for sure. If you're not showing up in your business, you're losing business. So make sure your prospective clients can find you and then you'll have clients reaching out because they want to do business with you!
How Can I Help You With Your Real Estate Agent Marketing?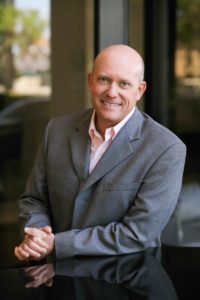 Let Us Help You Take Your Business to the Next Level…
If are ready to take your business to the next level and get Chris & Shelby's solutions to your real estate challenges in your market, or to find out more about Real Estate System Secrets offerings, schedule a free coaching call using this link:
RealEstateSystemSecrets.com/Apply
See more info at: www.RealEstateSecretSystemsForAgents.com