Do you want to find more ways to be more efficient with your time? Today I want to focus on being a specialist rather than a generalist.
I spent the majority of my career in technology sales and sales management. While I was working at a company called linear, my sales manager asked me where I had been focusing my time. I started explaining where I had been driving too and he stopped me mid sentence and he said, let's get a map.
So we got a map out and he put a dot on the map. My manager got a big highlighter and he connected the dots making a star out of it. And he said,  congratulations, you're a "star salesman." Which was not a good thing, meaning I spent a ton of my time driving all over town. This was a big waste of my time. I was being a generalist and not a specialist. Being a specialist in your market means that you consolidate your target market area in your real estate agent business.
Ask yourself, where's your office and where's your house? Draw a 30 minute radius around both of those. That radius should be the maximum distance that you'll travel.Now, does that mean that you'll never make an exception? No because there will always be times when you will have listings outside of this specific area. What it means is that your strategy is to target those areas and then look within those circles and think about, all right, what are the luxury areas within there that we're going to focus on? 
It's also important to include the common neighborhoods, subdivisions, homeowners associations, and school districts within the geographic boundaries of your area. The next step is to think about how your dream client fits into this bigger picture and how can you do a better job of serving your clients. Finding my niche market has helped me be successful and and more efficient with my time!
How Can I Help You With Your Real Estate Agent Marketing?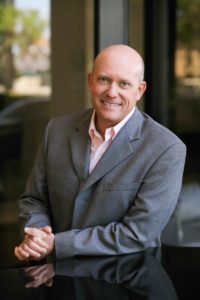 Let Us Help You Take Your Business to the Next Level…
If you are ready to take your business to the next level and get Chris & Shelby's solutions to your real estate challenges in your market, find out more about Real Estate System Secrets offerings or to receive our marketing tips, sign up using these links below:
RealEstateSystemSecrets.com/Apply
Sign Up For Our Emails With Marketing Tips HERE
See more info at: www.RealEstateSecretSystemsForAgents.com