I hope you aren't posting pics of your food all over your Facebook page…. 
I've talked to many real estate agents about their business and they talk about how they're doing all these great things. I challenged them to take a look at their digital footprint and if they're unique. Unfortunately, the do it yourself method hasn't always worked for all agents. Many just don't have the skills, interest or time to learn what to do and then they don't have the execution down. They don't have a time prioritization system that will allow them to do this on a consistent basis.
So, are you wasting your time?
You may be promoting yourself and all the great technology in your brokerage, but if a buyer or a seller goes to check you out, they are going to be looking at your digital footprint. They may have heard of you and then they will go to search you on Facebook, Zillow, Youtube, etc. Are these things current? I hope so. I've seen some agents who have created stuff for their digital footprint, but it's been stagnant for 24 months, ya know? Or it's filled with generic crap. (ex. food pics, 6 ways to paint your back porch) That's not going to attract people. You need to localize it to your market.
The National Association of Realtors tells us 67% of all buyers and sellers don't trust us as real estate agents. Are you doing something to generate that trust through credibility, competence and expertise? What a great opportunity to use the internet and publish things that we couldn't easily do before. We don't have to do soliciting or cold calling. Think about it. Are you the person that is the most competent and capable to demonstrate your credibility, competence and trust, as well as handle your marketing in your business?
You could do nothing and continue to reap the same rewards that you're currently doing, or you could keep telling yourself that you're going to get this done next month and it will never get done. You need to do this now.
One of the things that I'll offer you is that we have a done for you program. It is made up of the core things that you need in your business and we help generate that on a consistent basis. Things like market reports, blog posts, your digital footprint, etc. WE CAN HELP YOU. If you want to stand out, leverage the systems that I've used in my business and the resources we are putting into place to help agents like you deliver, then let's get started. 
You CAN align with your dream clients. They CAN like and trust you. You WILL stand out. You WILL be found. And you WILL be unique in your market. So, Will you be figuring out how to do it yourself? Or will you be deciding WHO can do it?
How Can I Help You With Your Real Estate Agent Marketing?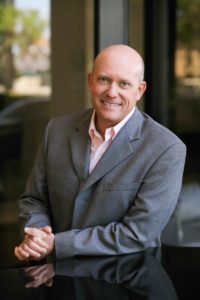 Let Us Help You Take Your Business to the Next Level…
If you are ready to take your business to the next level and get Chris & Shelby's solutions to your real estate challenges in your market, find out more about Real Estate System Secrets offerings or to receive our marketing tips, sign up using these links below:
RealEstateSystemSecrets.com/Apply
Sign Up For Our Emails With Marketing Tips HERE
See more info at: www.RealEstateSecretSystemsForAgents.com