Are you publishing premium content in your real estate agent business? If not, you need to be! Did you know that most real estate agents don't have a website and don't spend any time leveraging technology, internet or the great tools that are available to you?

Many buyers and sellers are using the internet and looking online to search for real estate, real estate agents and to investigate different communities and markets. If you're not leveraging the internet, it's probably because you don't know how you can or what to do. You might now know how to get started.

This is one of the reasons that I created Real Estate System Secrets. My online academy teaches you these things. It teaches you what, why and how for your steps to success that you need to take. What's your next step? How can you leverage social media without wasting time? I can teach you and help you be more successful. 

Post things about your community, lifestyle and about the things that you're doing in your market. Use social media as a business tool. Think about the interests of your buyers and sellers in your market and in your community. Are you posting about the activities, events, festivals, subdivisions and the things that you're doing that are real estate related on your blog or social media? Demonstrate your level of competence, credibility and expertise by leveraging the internet, technology, tools and other platforms.

People will start seeing your systems you've put in place and your digital footprint. They will notice the premium content you are publishing. Stop playing the roulette wheel on your success. Stop gambling on your business and where your clients are going to be coming from and who you are dealing with.

Think about your best client or favorite client. What is it about that client and that specific demographic that attracted them to work with you? Use that demographic to find other people that are similar that you want to work with. 

You can build that sustainable real estate business and start attracting your dream clients. Get off that roller coaster in your business. Contact Real Estate System Secrets for your next step to success!
How Can I Help You With Your Real Estate Agent Marketing?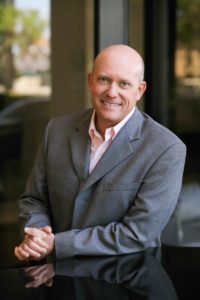 Let Us Help You Take Your Business to the Next Level…
If are ready to take your business to the next level and get Chris & Shelby's solutions to your real estate challenges in your market, or to find out more about Real Estate System Secrets offerings, schedule a free coaching call using this link:
RealEstateSystemSecrets.com/Apply
See more info at: www.RealEstateSecretSystemsForAgents.com