As you may have seen, I recently was on vacation in the sunshine state! (Florida)  One day, I was walking down the beach, looked up and saw an Osprey. An Osprey is a bird of prey, kind of like a falcon, hawk or eagle. It's a super cool bird that dives down in the ocean and captures fish. The Osprey then takes those fish back to its nest and feeds its family! It got me thinking. I've been watching these birds the whole time during my vacation and hadn't really seen a successful attempt by one. They would swoop down and miss, but one day I saw one catch a fish and fly off. It was pretty amazing if you ask me!

This experience made me think of our real estate agent business. In our business, the traditional way of getting lead flow and lead generation is by soliciting, cold calling and calling for sale by owners and expireds. You would stay in one territory, kind of like the Osprey, and focus on one lead at a time.
When I first started out as a real estate agent, I tried to think of ways I could do one-to-many marketing, instead of one-to-one. There had to be a better way. The internet has helped extremely. Up to some point in time, we could only leverage this technology a little bit. For example, we could only do direct mail, advertisements in newspaper, radio or tv, which are all very expensive mediums.

So, as I'm walking down the beach in Florida, I think about how the Osprey is doing one-to-one marketing. It's hunting one fish at a time. In our business, we can hunt many prospective clients by doing one-to-many marketing if we leverage publishing premium content on the internet. This can include all the different platforms like your website, blogs, social media, email, etc. You can do so many different things instead of what the Osprey does or the old school traditional way. (Cold calling and Soliciting)

Really think about it. The old school way is starting to be a very unproductive way to generate leads. You're not really appealing to the dream client that you want to do business with. So, if you want to start attracting those dream clients and focus on more than just one lead at a time, I suggest not being like an Osprey. Start doing one-to-many marketing and publish premium content. Leverage technology and create your digital footprint!
How Can I Help You With Your Real Estate Agent Marketing?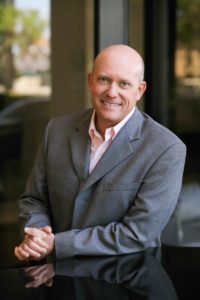 Let Us Help You Take Your Business to the Next Level…
If you are ready to take your business to the next level and get Chris & Shelby's solutions to your real estate challenges in your market, find out more about Real Estate System Secrets offerings or to receive our marketing tips, sign up using these links below:
RealEstateSystemSecrets.com/Apply
Sign Up For Our Emails With Marketing Tips HERE
See more info at: www.RealEstateSecretSystemsForAgents.com