Are you not becoming as successful in your real estate business as you'd like? Are you having trouble getting clients? It happens! I had trouble at first when I was doing the WRONG things!

You need to think about what you need in your real estate business. What do you want? What I want to know from you is the things in your real estate business that you're struggling with. I've found that one thing real estate agents have difficulty with is lead generation and consistency. You may have a hard time finding clients. How do you get clients to contact you? Is it working? Failing?

Then you think if you don't have a client, you don't have a prospective client and then you can't get a client. You can't get a closing kit, and can't earn commissions to support your family, yourself or your business. You're probably freaking out at this point! I recommend waking up every day and thinking about your prospective clients or your clients. Do the things that are going to make them happy.
Think about the questions that they are asking in their mind about the real estate market, about your community and the things that they can do. Think about your clients' needs. Do you feel defeated? Think about the big picture. Don't waste your time on things that aren't working for you. Don't waste your money either. 

As real estate agents, are we doing the things that we need to be doing to help clients with their needs? What do our clients want? As brokers, we're the middle man. Between the buyer and the seller, we're helping clients or trying to serve them at the highest level. We can't do real estate stuff if we don't have perspective clients or clients who are contacting us. 

Real Estate System Secrets can help you with your challenges and your real estate business. Don't be afraid to reach out. Change isn't always a bad thing. Learning new ways to help change a struggle you have or how to create better lead generation can get you to that success you are aiming for. 
How Can I Help You With Your Real Estate Agent Marketing?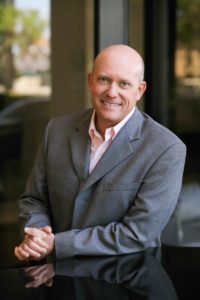 Let Us Help You Take Your Business to the Next Level…
If are ready to take your business to the next level and get Chris & Shelby's solutions to your real estate challenges in your market, or to find out more about Real Estate System Secrets offerings, schedule a free coaching call using this link:
RealEstateSystemSecrets.com/Apply
See more info at: www.RealEstateSecretSystemsForAgents.com