How has this virus impacted the real estate market in your area? I know my market is suffering and enduring the repercussions of COVID-19 and I bet yours is too. So I'll make a couple of predictions. I think it has only just begun and is going to continue to go down.
Although this is disappointing news there's also some positive news we can take away from this. We already know that 80% of all new real estate agents don't last two years in the real estate business. I think there's going to be an exit of some newly licensed real estate agents in my market and in your market. They're just not going to survive. The agents that are strong, prepared, and the agents that have systems in place to beef up their digital marketing are going to come out of this surviving. This is why I always stress the importance of building a digital platform and a digital presence because in times like these, it's all we can rely on to do business. 
I think with this downturn there's also going to be economic pressure on real estate agents that might be in your office. They may be people that you know and compete with to get listings. Although this is unfortunate, the benefit for you is that there might be listings in the market where the representing agent exits, which will open the door for you since seller will be looking for a different agent. There could be new buyers in the market that were working with a particular agent and decide to look for for another agent because they don't trust that agent anymore. I can't predict what's going to happen, but these are some scenarios that I think are likely to occur. All I do know is that we will come out of this hole and this will pass. My question for you now is, what are the things that you can be doing to be proactive once this global pandemic comes to a close? Which books can you be reading or studying to be an expert in your market?
After meeting with my team, I have decided that I'm going to offer some free training so that you can take advantage of this time to improve your systems. These are crazy times and I understand that most of you are concerned, so I want to make sure that you can stay afloat. We're going to provide some tips that all agents can benefit from! Click here to register for my free training tomorrow March 26th at 11:00 a.m MT
How Can I Help You With Your Real Estate Agent Marketing?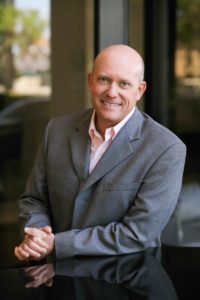 Let Us Help You Take Your Business to the Next Level…
If you are ready to take your business to the next level and get Chris & Shelby's solutions to your real estate challenges in your market, find out more about Real Estate System Secrets offerings or to receive our marketing tips, sign up using these links below:
RealEstateSystemSecrets.com/Apply
Sign Up For Our Emails With Marketing Tips HERE
See more info at: www.RealEstateSecretSystemsForAgents.com