I've talked to a lot of agents, business owners, entrepreneurs, and a lot of people in the digital marketing world and although there may not be many answers yet, the one thing we do know is that the rules are changing. Even after we have found a vaccine, things will never be the same and there's going to be a lot of different changes because of coronavirus.
They've locked down my County and no visitors are allowed to show up until July 1st and that's tentative. We already lost business from the flow of people that come here for their spring break and now we are going to be losing the visitors that come for the beginning of summer. I would generally have five, six, seven contracts on properties under contract right now with buyers and sellers. It's devastating because tons of people have cancelled trips and vacations here, which affects me and my real estate business negatively. 
Some people will say unfair playing field, but I disagree. An unfair playing field means that somebody else has an unfair advantage, except this is affecting everybody and their business too. In our world of the real estate business and in our profession of being real estate agents, the only person that's going to create an unfair advantage is you. Look around your brokerage and the people at most brokerages, where there's 50 to a hundred agents in one office that are all experiencing the same unfortunate circumstances as you.
Why are the people that consistently perform at the highest level always at the top? Why are people consistently at the bottom each year? It's because the people at the top repeatedly figure out how to leverage the rules in their favor. That's the question for you. 
When I got my real estate license, it became the third career that I've had. I started out as a technology sales guy. I worked in the technology and startup industry for over 20 years and the startup world. As I started my career in real estate, I reinvented myself. I had no idea what the rules were and after each transaction the rules changed. For example, the famous line from Forrest Gump, "life's like a box of chocolates and you never know what you're going to get," is sometimes the case in our real estate business with buyers or sellers. 
If you don't qualify properly, or set up systems in your business, it makes each client and each transaction more difficult. Systems allow you to have a backbone and give something you can rely on that you know will be consistent. That's why I have systems and they are the things that rule in my business and provide balance throughout my day. We are all playing by the same rules. The question I will ask you is, "what are the things that you're going to do to adapt and change accordingly?
What are the things that you're doing to set yourself apart and to differentiate yourself so you can take advantage of the changed playing field? How are you going to leapfrog other agents? Within real estate system secrets, Shelby and I created something called the niche marketing program and we're offering resources, services that are done for you, and models that you can create yourself if that's what you prefer.
If there's any way that I can help you or we can help you at Real Estate System Secrets and you want to reach out to us, don't hesitate. We'd love the opportunity to get on the phone, talk about your business, your challenges, how we might be able to help you have an awesome day.
How Can I Help You With Your Real Estate Agent Marketing?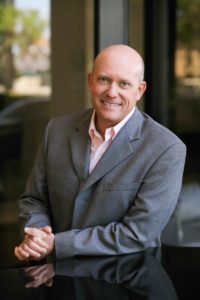 Let Us Help You Take Your Business to the Next Level…
If you are ready to take your business to the next level and get Chris & Shelby's solutions to your real estate challenges in your market, find out more about Real Estate System Secrets offerings or to receive our marketing tips, sign up using these links below:
RealEstateSystemSecrets.com/Apply
Sign Up For Our Emails With Marketing Tips HERE
See more info at: www.RealEstateSecretSystemsForAgents.com