Do you find it hard to market luxury listings or is it something you excel in?
I've often had clients compliment me on the way I marketed luxury homes. Sellers are impressed with the exposure they get and buyers love the way I show them the best features of a home.
But I have quite a few agents come to me with listings that have generic descriptions and not very interesting pictures.
If you want to be a top real estate agent with affluent dream clients you need to step up your game when it comes to marketing your luxury real estate listings!
Here are my best tips for improving your luxury listings so that you can attract more affluent clients
Photography and videography:
Hire professionals when it comes to photography. I've taken photography classes so if I'm really in a rush I might do it myself. But 9 times out of 10 a professional photographer or videographer can do the job better and quicker. 

Take pictures at dawn or dusk when you can. You'll probably need exterior flood lights on the home and it might not be fun to get up really early to meet the photographer but the pictures really pop and are totally worth it.

A video tour of the home is not just a slideshow of pictures. A video tour requires a videographer to actually walk through the home and film. This is a great way of showing the flow and layout of a home.

Definitely use professionals for drone photography or videography. Doing this yourself is NOT the best use of your time, I promise you.

Especially use drone photography when selling land or a vacant lot. Ground level pictures are only showing your clients a piece of dirt. Draw out exactly where the parcel is and then you can also draw in amenities that are close to the parcel like running trails, parks, golf courses, lakes, rivers, etc.
Listing Descriptions:
Tell a story about the home. You're not just selling a house, you're selling a HOME. When you write a blog post about this new listing tell a story about the home. In my market this usually pertains to the proximity of the property to other amenities. For example, skier access, running trails, golf course, biking trails, parks, country club, fishing access, etc.

Ask your seller to tell you something unique about the home that they would want you to emphasize and magnify. Nobody knows what makes this home so fantastic better than them. Use that knowledge to your advantage!

Imagine yourself as a buyer and think about what would attract you most to this home. Put yourself in the buyer's shoes. It's not just about the number of beds and baths. Is the home great for entertaining? A home office? Is there a separate kids area or game room? Help the buyer imagine themselves living in the home.
When you do these things you will differentiate yourself in your market as someone who goes the extra mile. Affluent clients will believe you are the real estate agent who will represent them at the highest level and give their home the most exposure!
How Can I Help You With Your Real Estate Agent Marketing?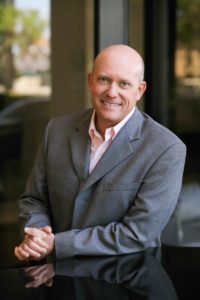 Let Us Help You Take Your Business to the Next Level…
If are ready to take your business to the next level and get Chris & Shelby's solutions to your real estate challenges in your market, or to find out more about Real Estate System Secrets offerings, schedule a free coaching call using this link:
RealEstateSystemSecrets.com/Apply
See more info at: www.RealEstateSecretSystemsForAgents.com